5776 (2015-2016) Meeting Schedule
  Jewish Traditions Around The World:
This year we will journey around the world and explore the local Jewish communities each with its own history, culture and tradition presented by community members. Each meeting will also include insight into Jewish tradition, activity and great food!
---
Tuesday, September 8

Jewish Insights: The Sweetness of Rosh Hashanah
Eastern Europe
 
Author Louise Cabral will speak about and sign her historical novel, The World Beyond The Pale: A young girls journey from the shtetl to America. Louis will take the reader on a voyage between the devastation of the Old World and the hope for the New World. In honor of the new year, we will create our own honey facial masks with local, organic honey!
 
Sponsored by Ruzina Busch in loving memory of her parents, Esther and Morris Shalomith; Marlena Rosnel in honor of Irwin Rosnel; and Jane Davis in loving memory of her mother, Ruth Davis. Hostesses: Joan Grossman and Marlena Rosnel
---
Wednesday, October 14, Special event open to men and women!
Jewish Insights: Judaism's Universal Message
Enjoy "Corrie Remembers," a powerful one-woman dramatization by Susan Sandager, who portrays Corrie ten Boom, a Dutch woman who hid Jews in her home during the Holocaust. An inspiring story of courage and faith.
Sponsored by Vivian Reinikainen in honor of John Gundzik's birthday; Martha Schlenger in memory of Elijah J.J. Winter; and Paulina Braiman-Robinson in honor of her husband, children and their families. Hostesses: Karen Tobin and Sharon Samuels
---
Thursday, November 12
Jewish Insights: Custom vs. Law
Central and South America with Paulina Braiman-Robinson
Back by popular demand, Cindy Coulter will lead us in Zumba, an energetic dance and exercise created by two Jewish brothers in Colombia.
Sponsored by Donna Secular In honor of her mother, Audrey Secular; Gloria Abella Ballen in honor of her grandsons, David and Leon; and Jane Hochberg in honor of her 33rd wedding anniversary. Hostess: Martha Schlenger
---
Tuesday, December 8 - Chanukah Party
Jewish Insights: The Last Flickering Light
Greece and Italy with Elena Giacomin Dennis
Create your own distinctive genuine gemstone necklace with Artist Sharon Samuels. Sharon's jewelry line reflects her extensive travels and is enhanced with different artifacts she has collected from all over the world. Sharon has been making jewelry for forty years and her work was available in major New York museum gift shops.
Sponsored by Susan Paradise in honor of son Zachary Slovinsky; Joyce Gitomer in honor of her children and grandchildren; and Phyllis Kapp in honor of her 85th birthday and in loving memory of her parents. Hostesses: Paulina Robinson and Martha Schlenger
---
Wednesday, January 13
Jewish Insights: Keeping a Jewel Wrapped and Protected
Morocco with Gloria Abella Ballen and Yemen with Nurit Patt
Raise your glass in the spirit of the Purim Holiday! Wine and cheese tasting celebration featuring quality Kosher wines and cheeses. L'Chaim!
Sponsored by Marilyn Bennet in loving memory of her father Max Applebaum; and Nurit Patt in loving memory of her mother, Elfrieda Hale. Hostess: Martha Schlenger
---
Tuesday, February 16 - Special Event Open to Men and Women!
Who were the first Jews to arrive in America? Where were they from? Hear about the "Jewish Mayflower" and how a group of Jews transformed the landscape of the future USA. A journey into the early Jewish communities of America with a fascinating talk by Anthropologist Dr. Ron Duncan Hart.
Enjoy a musical presentation by Steven Ovitsky, horn and Deborah Ungar, piano. This talented duo will perform traditional Jewish music in arrangements by Maurice Ravel and Israeli composer Lev Kogan.
Sponsored by Elena Giacomin in honor of her mother, Christine Seeger Giacomin's birthday; Judy Moore Kraichnan in loving memory of her husband Bobby Kraichnan; and Mary Greening in honor of Edythe Bernstein. Hostess: Lisa Freeman
---
Wednesday, March 16
Jewish Insights: Miracles Unmasked
Syria, Iraq, and Egypt with Camille Ovitsky

Decorate beautiful pashminas with Sefardic designs and Yemenite and Moroccan images with Artist Yaszmina Nedboy. Yaszmina has been painting on fabric for 30 years. Her designs have included oriental flowers on silk wall hangings, hand painted t-shirts, silk scarves, as well as heirloom hand-painted silk Talleisim. 
Sponsored by Joan Grossman in honor of her grandchildren; Karen Tobin in loving memory of Bruce Tobin; and Yaszmina Nedboy in loving memory of mother Sally Nedboy. Hostess: Regina Klapper
---
Monday, April 11
Jewish Insights: The Ten Lost Tribes
Japan and China with Judy Moore Kraichnan
Roll and enjoy delicious sushi with master sushi chef, Taka Ayamoto of the Eldorado Hotel, who will give us tips on making the perfect Kosher sushi roll. Taka has been making sushi for over thirty years in Hawaii, California, Oregon and Santa Fe.
Sponsored by Beverly Berger and Trudy Blitz in loving memory of Joseph Blitz; and Carolyn Albin in loving memory of Wendy Sukman. Hostesses: Beverly Berger and Trudy Blitz
---
Wednesday, May 18
Vienna and Czechoslovakia with Camilla Mandler
Watch Camilla's parents' story come alive in a moving drama performed by the Chillicothe, Missouri High School titled "Courage and Love: The George & Erika Mandler Story." The Mandlers were Holocaust survivors who lived in Missouri and educated the local children and teens about the Holocaust.
Sponsored by Camille Ovitsky in loving memory of her father, Ezra Levy; Regina Klapper in loving memory of her father, Philip Eisman; and Carol Lieberman in loving memory of Marion Lieberman. Hostess: Camille Ovitsky
---
Thursday, June 16
India with Lisa Freeman
Watch a documentary on The Lost Tribes of Israel.
Sponsored by Lisa Freeman in loving memory of her parents, Carl M. Freeman and Beady A. Freeman; Doris Francis-Erhart in support of Lisa; and Margie Lessen. Hostess: Miriam Feder
---
Sunday, June 26
Join Chabad women from Santa Fe, Albuquerque and Taos for a Mega Challah Bake! We will discover the beauty in the tradition and bake our own challah from scratch! No experience necessary. This will be a wonderful and fun opportunity to share our experiences and hospitality of the Santa Fe Women's Circle with our neighbors.
---
Membership Features
Jewish Women's Circle membership covers September 2015 through June 2016. Membership will remain at $63 and includes all 10 monthly meetings and activities. Non-member fees will be $10 for regular meetings, $15 for the Chanukah party, and $20 for February's Shabbat dinner.
Becoming a member will save you money, but here are two new features that will give you additional reasons to join:1. Birthday Club!
Members will get a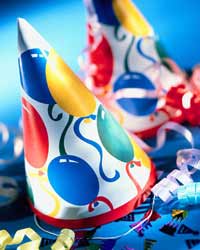 bunch of birthday goodies: their birthdays announced in this newsletter, a card, a cake in honor of that month's birthday girls, and a lovely gift! (We have already purchased gifts and I can tell you they are truly beautiful!) Make sure when you renew that you tell us when your birthday is so we can add it to the list.
2. Share your news here!
If you are a member and you have any exciting news that you want the group to know about, send it to us and we'll run it in this newsletter. Is your child getting married? Do you have an art exhibit opening? Have you just published a book? Whatever it is, you'll be able to publicize it here!
Remember, these two new features will be available to members only! So send $63 your membership check to our treasurer, Joan Grossman, at 513 Rio Grande Ave., Santa Fe NM 87501. Or click here