5777 (2016-2017) Meeting Schedule
  A TASTE OF ISRAEL
---
Tuesday, September 20, 2016 | 6:00pm

Israeli Archaeology
with Judy Moore Kraichnan
Judy will share her photos and discuss her firsthand account of the archaeological sites she visited in Israel.
The Lone Soldier
with Michael Marx
Santa Fean Michael Marx will share his experience as an American lone soldier in the Israeli Givati Brigade in 2011.
Sponsored by Lena Keslin in honor of her parents and Camille Ovitsky in loving memory of her parents. Hosted by Joan Grossman and Marlena Rosnel.
---
Thursday, October 20 | 6:00pm
Sukkah Party - Open to Men and Women
Viewing Ushpizin Film
Sukkah party in Santa Fe''s largest Sukkah! Featuring the fascinating and humorous, award-winning Israeli Sukkot movie Ushpizin !
Sponsored by Martha Schlenger in loving memory of her nephew, Elijah J.J. Winter; Vivian Reinikainen Gundzik in honor of John Gundzik's birthday and Jane Davis in loving memory of her mother, Ruth Pauker Davis. | Hosted by Martha Schlenger.
---
Tuesday, November 29 | 6:00pm
Israel Through The Eyes of Its Prime Ministers
Dr. Richard Lieberman
Exploring the work and writings of Yehuda Avner, speechwriter and adviser to four prime ministers, and discussing the complexities and courage of the leaders who brought Israel from a fledgling state to a major regional power and their quest for peace.
Sponsored by Donna Secular in honor of her mother, Audrey Secular and Jane Hochberg in honor of her 34th wedding anniversary. | Hosted by Marilyn Bennett
---
Wednesday, December 28
Chanukah Party!
Israeli Dancing
Kathleen Lowry
Enjoy our not-to-be-missed annual Chanukah party and put your dancing shoes on as Kathleen leads us in fun Israeli dancing!
Sponsored by Stephanie Rosen in loving memory of her Bubby Claire Matz; Carol Lieberman in loving memory of Marion Lieberman and Doris Francis in loving memory of Louis Erhard. | Hosted by Karen Tobin and Regina Klapper.
---
Tuesday, January 24 | 6:00pm
The Jewel of the Eastern Mediterranean
Francine Landau
Francine will discuss the history of Tel Dor, its various cultures and what the archaeologists and scientists are discovering, along with artifacts and a photo presentation.
Sponsored by Lisa Freeman in loving memory of her mother, Beady A. Freeman; Carolyn Albin in loving memory of Wendy Jane Sukman. | Hosted by Lisa Freeman.
---
T hursday, February 23 | 6:00pm
US-Israeli Political Relations
Dr. Halley Faust
After an election, what are the probable leanings and initiatives regarding US-Israeli political and military policy?
Judaic Ceramic Painting
Yaszmina Nedboy
Ceramic plate painting with Judaic designs.
Sponsored by Judy Moore-Kraichnan in loving memory of her husband, Robert H. Kraichnan and Gloria Abella Ballen in honor of her two grandsons. | Hosted by Camilla Mandler in loving memory of her parents.
---
Wednesday, March 29 | 6:00pm
What's a Nice Jewish Girl Doing in the Navy?
with US Navy Lieutenant Commander Laurie Lans Lieutenant Lans will share her experiences ​during her service in Iraq and Afghanistan. While stationed in war zones, Laurie upheld her duties not only militarily but also as a Jew despite the obstacles she faced.

As a Lieutenant Commander in the US Navy Reserve, Lans served on active duty in the Middle East supporting Operation Enduring Freedom/Operation Iraqi Freedom from January 2003 to August 2003. She was activated once again to full time service and joined the ground forces in Iraq from September 2005 to September 2006, and most recently served in Afghanistan June 2010 to June 2011.

Sponsored by the Jewish Women's Circle. Open to all!
---
Thursday, April 27 | 6:00pm
Judaic Jewelry Making
Artist Sharon Samuels
Sharon is back by popular demand. She will help us create necklaces with semi precious stones. Each necklace will have a Judaic charm in line with "A Taste of Israel."
Sponsored by Beverly Berger and Trudy Blitz in loving memory of their husband and father, Joseph Blitz; Nurit Patt in honor of spring and rejuvenation and Joyce Gitomer in honor of our granddaughter Portia Berman's Bat Mitzvah. | Hosted by Beverly Berger and Trudy Blitz.
---
Tuesday, May 23 | 6:00pm
Israeli Tech and Trade
Raya Albin
Israel boasts the highest number of scientists, technicians and engineers per capita in the world. We will discuss theories about how such a young country became known as the "Start Up Nation."
Sponsored by Paulina Braiman-Robinson: in honor of her grandchildren and husband; and Brooke Remmert in loving memory of her mother, Grace Singer Cane Mason. Hosted by Paulina Braiman-Robinson
---
Tuesday, June 20 | 6:00pm
Israeli Cooking
Marcelle Wallace
Spice up your Middle Eastern cuisine with a Hummus making contest hosted by Marcelle Wallace!
Sponsored by Regina Klapper in loving memory of her father, Yerucham Fischel Eisman; Joan Grossman in honor of her three children and three grandchildren.Hosted by Camille Ovitsky.
---
Membership Features
Jewish Women's Circle membership covers September 2016 through June 2017. Membership will remain at $63 and includes all 10 monthly meetings and activities. Non-member fees will be $12.  Becoming a member will save you money, but here are two new features that will give you additional reasons to join:

1. Birthday Club! Members will get a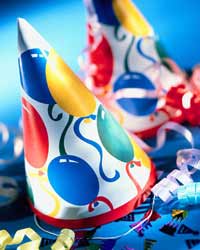 bunch of birthday goodies: their birthdays announced in this newsletter, a card, a cake in honor of that month's birthday girls, and a lovely gift! (We have already purchased gifts and I can tell you they are truly beautiful!) Make sure when you renew that you tell us when your birthday is so we can add it to the list.

2. Share your news here! If you are a member and you have any exciting news that you want the group to know about, send it to us and we'll run it in this newsletter. Is your child getting married? Do you have an art exhibit opening? Have you just published a book? Whatever it is, you'll be able to publicize it here!
Remember, these two new features will be available to members only! So send $63 your membership check to our treasurer, Joan Grossman, at 513 Rio Grande Ave., Santa Fe NM 87501.  Or click here